CONTACT VISIT OF H.E. THE AMBASSADOR IN HAMBURG
The Ambassador of Cameroon to Germany, Mr. Victor NDOCKI, visited Hamburg from 27 to 28 February 2023 to make contacts. He was accompanied by two of his collaborators and by the Honorary Consul of Cameroon in Hamburg and for Northern Germany, Prof. Stefan LIEBING, who strongly assisted the Embassy in the preparation of this tour.
His Excellency Mr. NDOCKI's visit to Hamburg took him and his delegation to the MARKK Museum in Rottenbaum, the Chamber of Commerce, the Senate, the Port (HPC) of Hamburg, but also to the locality of Kamerun in the neighbouring state of Schleswig-Holstein. A meeting with businessmen and some members of the Cameroonian diaspora in Hamburg also took place.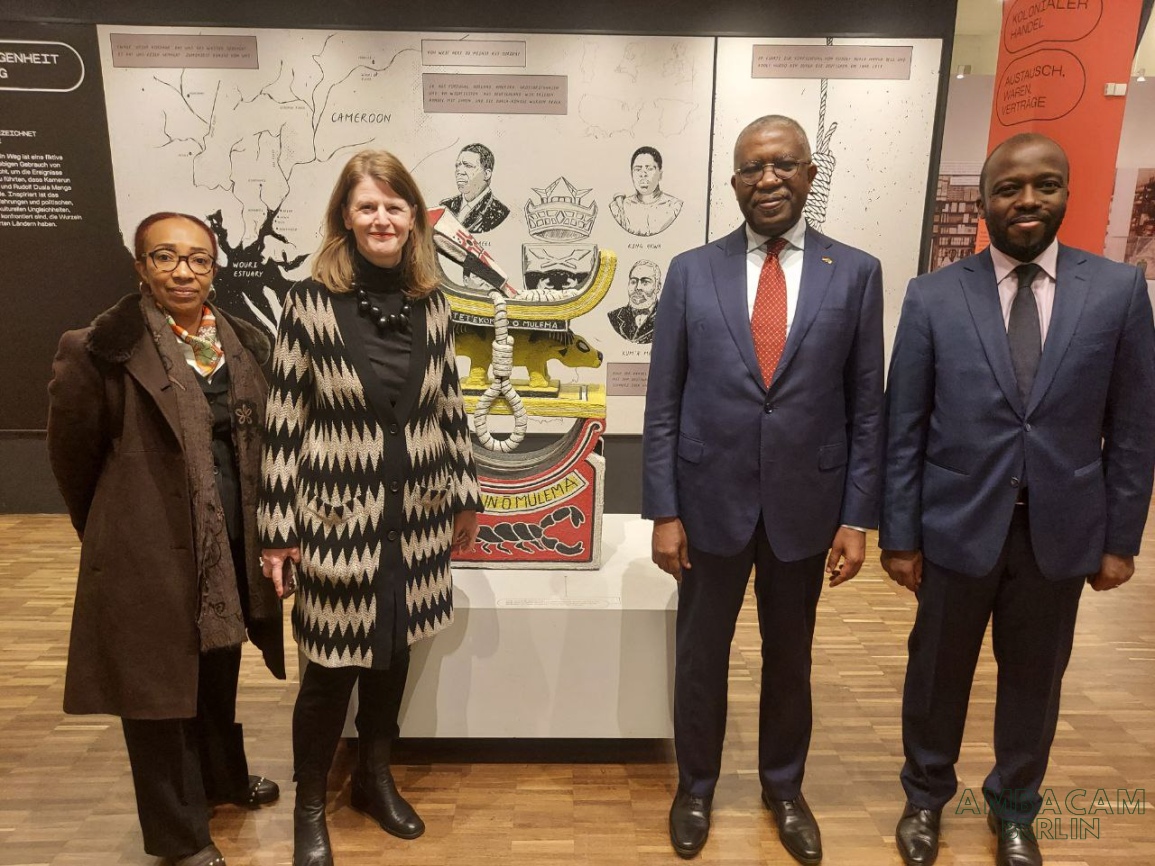 Dr. PLANKENSTEINER presented to the ambassador and his delegation the permanent exhibitions of the MARKK Museum, including the exhibition on DUALA MANGA BELL which was set up in collaboration with Cameroonian researchers and artists. This exhibition, which is geared towards a young audience, was inaugurated on 14 April 2021 and was to end on 31 December 2022. Given its enormous success, it has been extended until July 2023.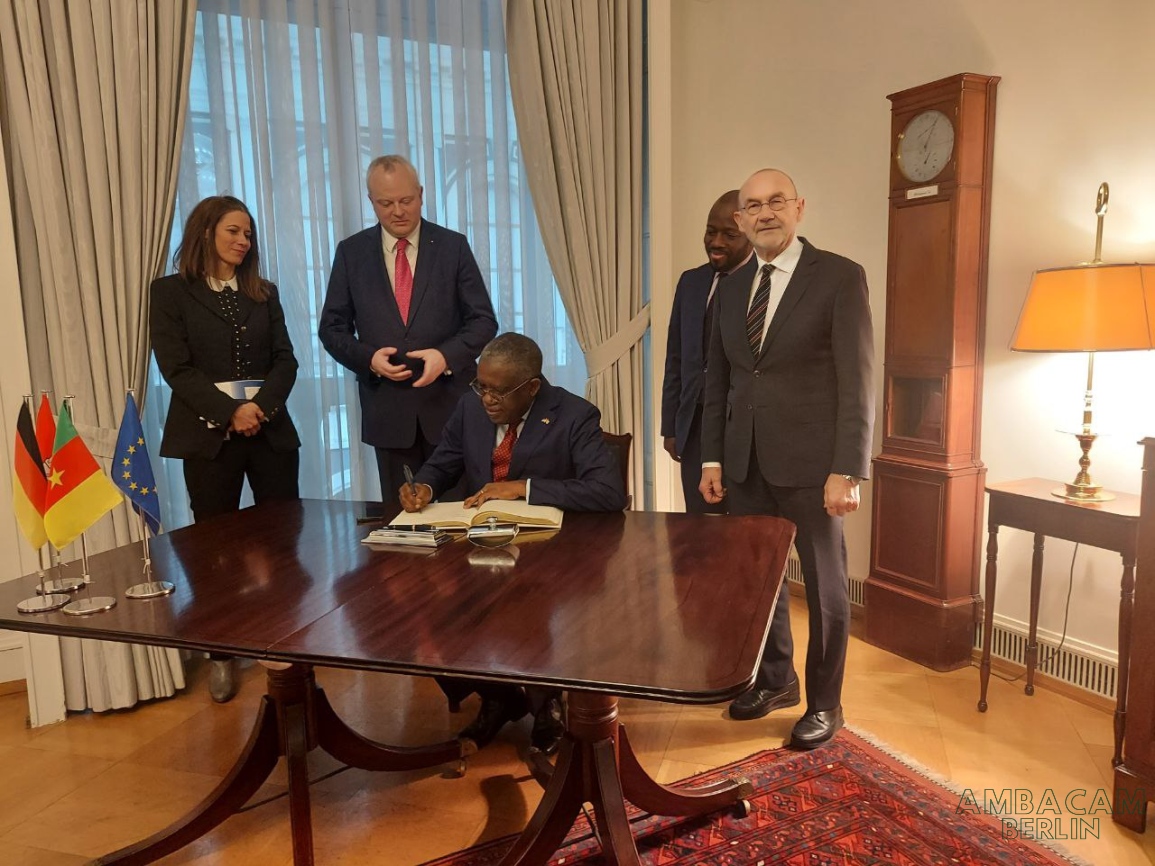 At the Hamburg City Hall, which is also the seat of the Senate of the Free and Hanseatic State of Hamburg, the Ambassador was received in audience by Mrs Almut MÖLLER, State Councillor and Plenipotentiary of the Free and Hanseatic City of Hamburg to the Federal State, the European Union and Foreign Affairs in the Hamburg Senate. It emerged from the fruitful and warm exchanges, the will of both parties to intensify cultural and economic exchanges between Cameroon and Germany through the city of Hamburg.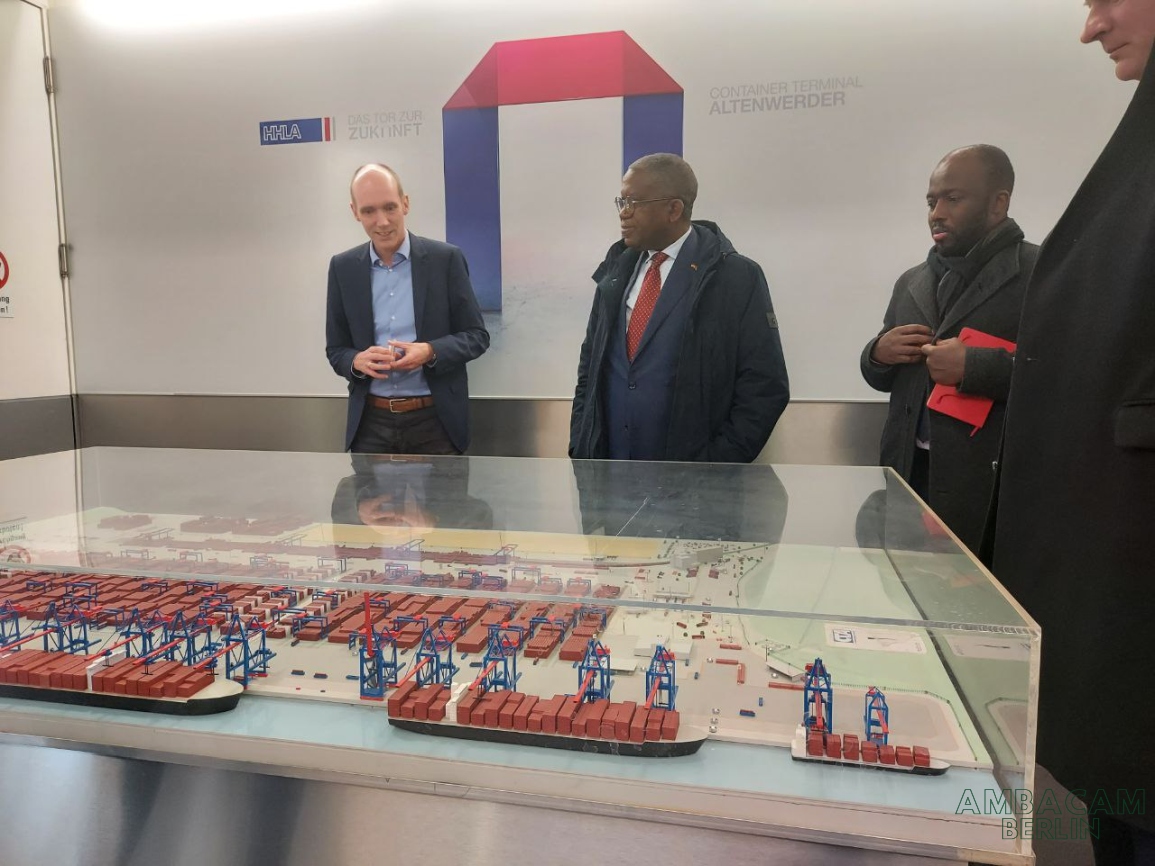 The meeting with HPC officials was marked by a visit to one of the four container terminals of the 3rd largest port in Europe. Exchanges focused on the strengthening of cooperation between the ports of Cameroon and HPC, particularly in terms of improving the efficiency of Cameroonian ports, training and support in efficient port management.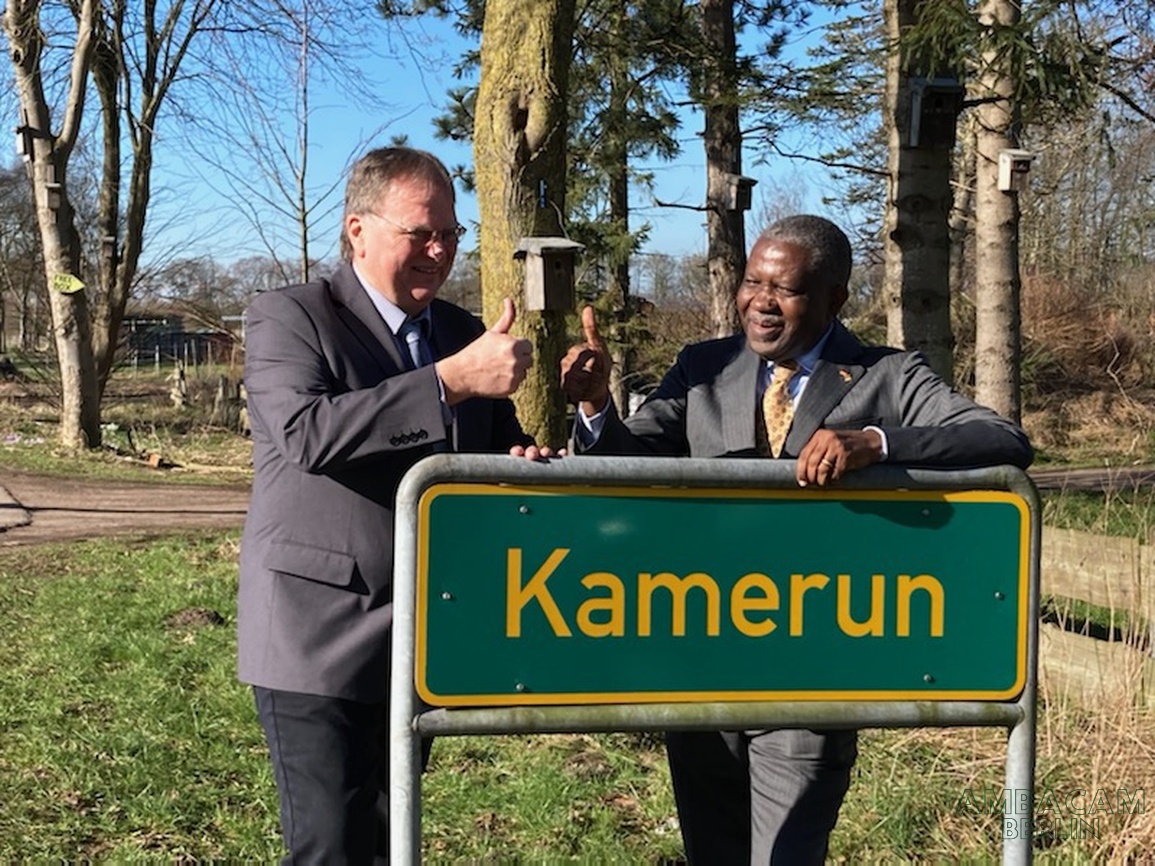 Mr. Reiner FOLLSTER, mayor of the municipality of EMKENDORF to which the village of Kamerun belongs, welcomed the Ambassador and his delegation in this small locality of about 40 inhabitants. Mr Hans-Jürgen LORENZEN, who accompanied the mayor, presented the origin of the name of this village which dates from the 1930s, and which seems to have been named in memory of the Cameroonian stay of the brother of one of the inhabitants of the area, who owned a plantation in Cameroon at this precise time.