SIGNING OF AN ECONOMIC COOPERATION AGREEMENT IN BERLIN ON 31 MAY 2023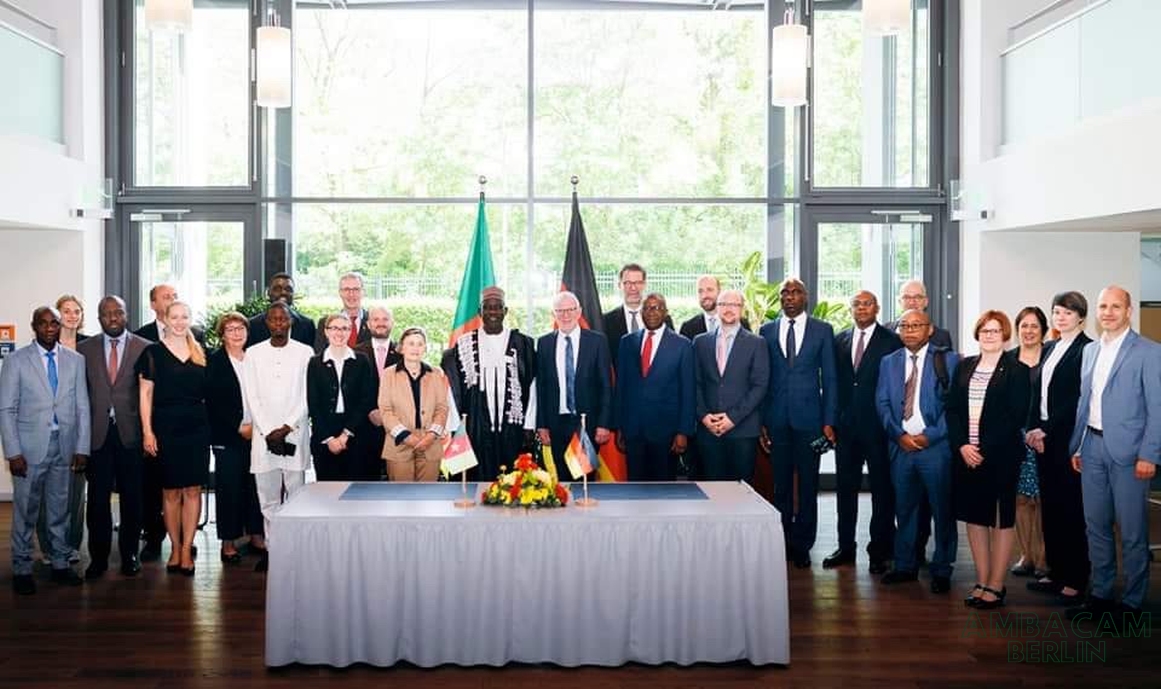 Cooperation Germany – Cameroon
Signing of an economic cooperation agreement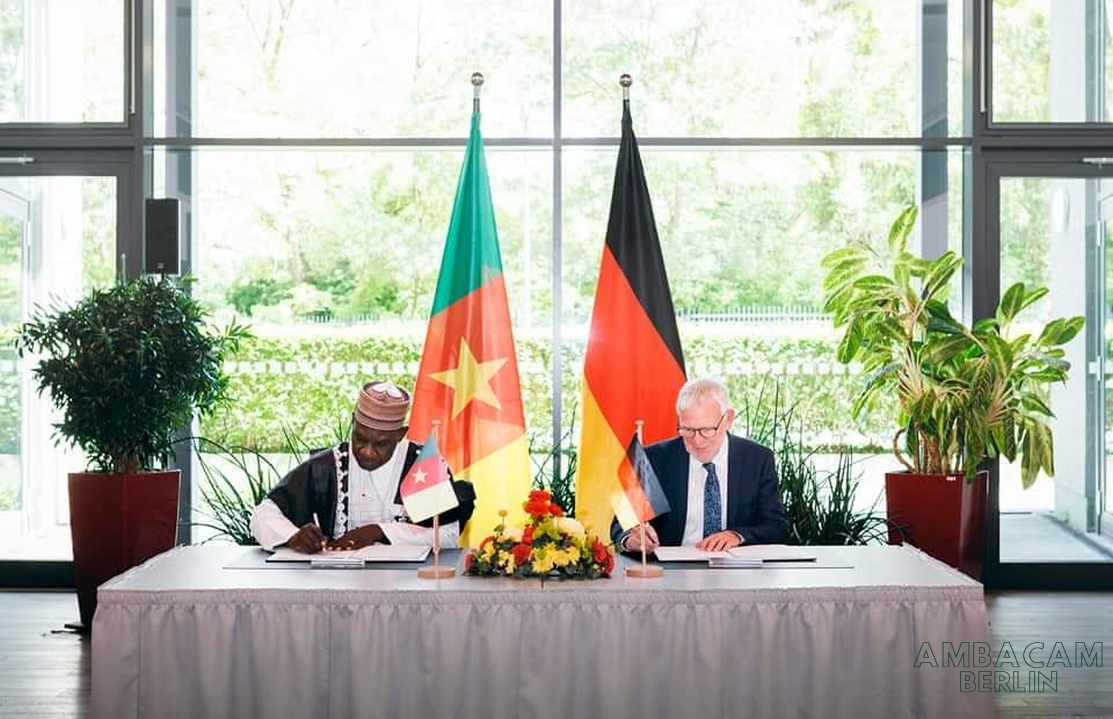 An economic cooperation agreement between Cameroon and Germany was signed on Wednesday 31 May 2023 in Berlin between Mr Alamine OUSMANE MEY, Minister of the Economy, Planning and Regional Development, and Mr Jochen FLASBARTH, State Secretary at the Ministry of Economic Cooperation (BMZ).
Covering the period 2023-2024, this €60,000,000 agreement will finance cooperation projects in the following priority sectors:
sustainable management of natural resources
rural development
governance, decentralisation, peace and social cohesion; and
health, social protection and demographic policy.
Cameroon and Germany have long-standing and solid economic cooperation relations, which have totalled €1,311,407,331 from 1959 to the present day. The portfolio of projects and programmes currently stands at around €382,000,000.