VISIT OF THE REVEREND PASTOR BILLA MBENGA ALEXANDRE TO THE AMBASSADOR OF CAMEROON IN BERLIN.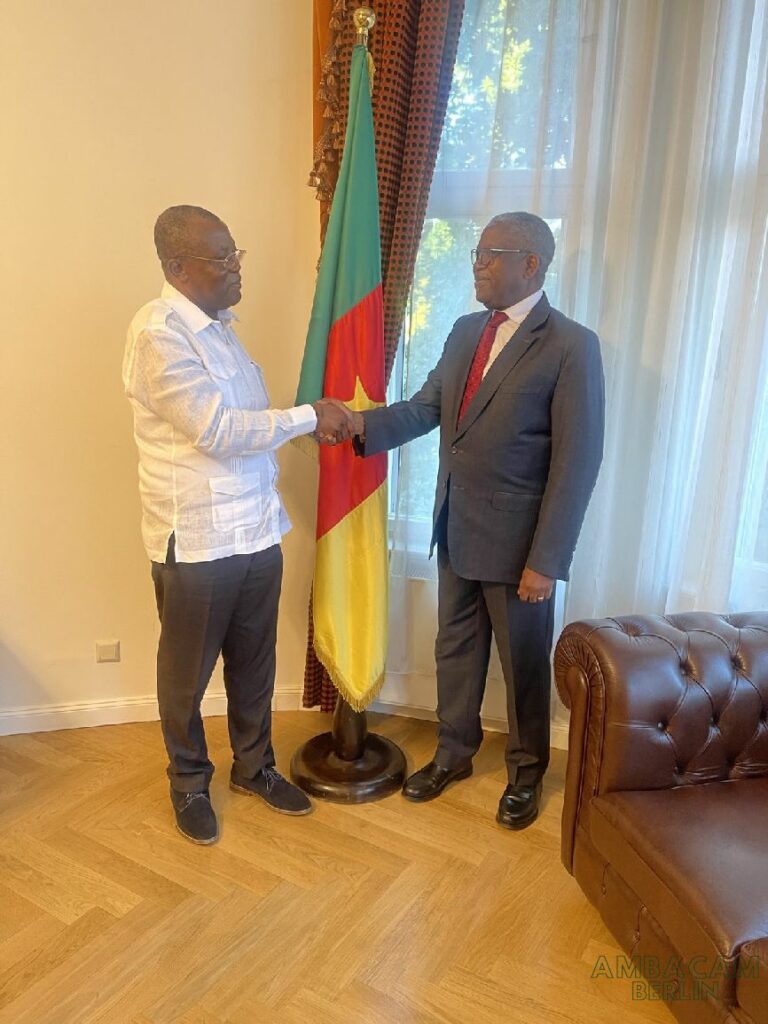 The Reverend Pastor BILLA MBENGA Alexandre, President of the Evangelical Church of Cameroon paid a courtesy visit to one of the faithful of his community, the Ambassador of Cameroon in Berlin, on Monday 4 September 2023.
The meeting at the Chancellery and the convivial get-together at the Residence of Cameroon served as an opportunity to pay tribute to the progress made after the crisis that the EEC went through, and which it is now committed to rebuilding on sound foundations.
Reverend BILLA MBENGA Alexandre's visit to Berlin is also part of this process, as it is part of his European tour aimed at renewing contacts with partners.